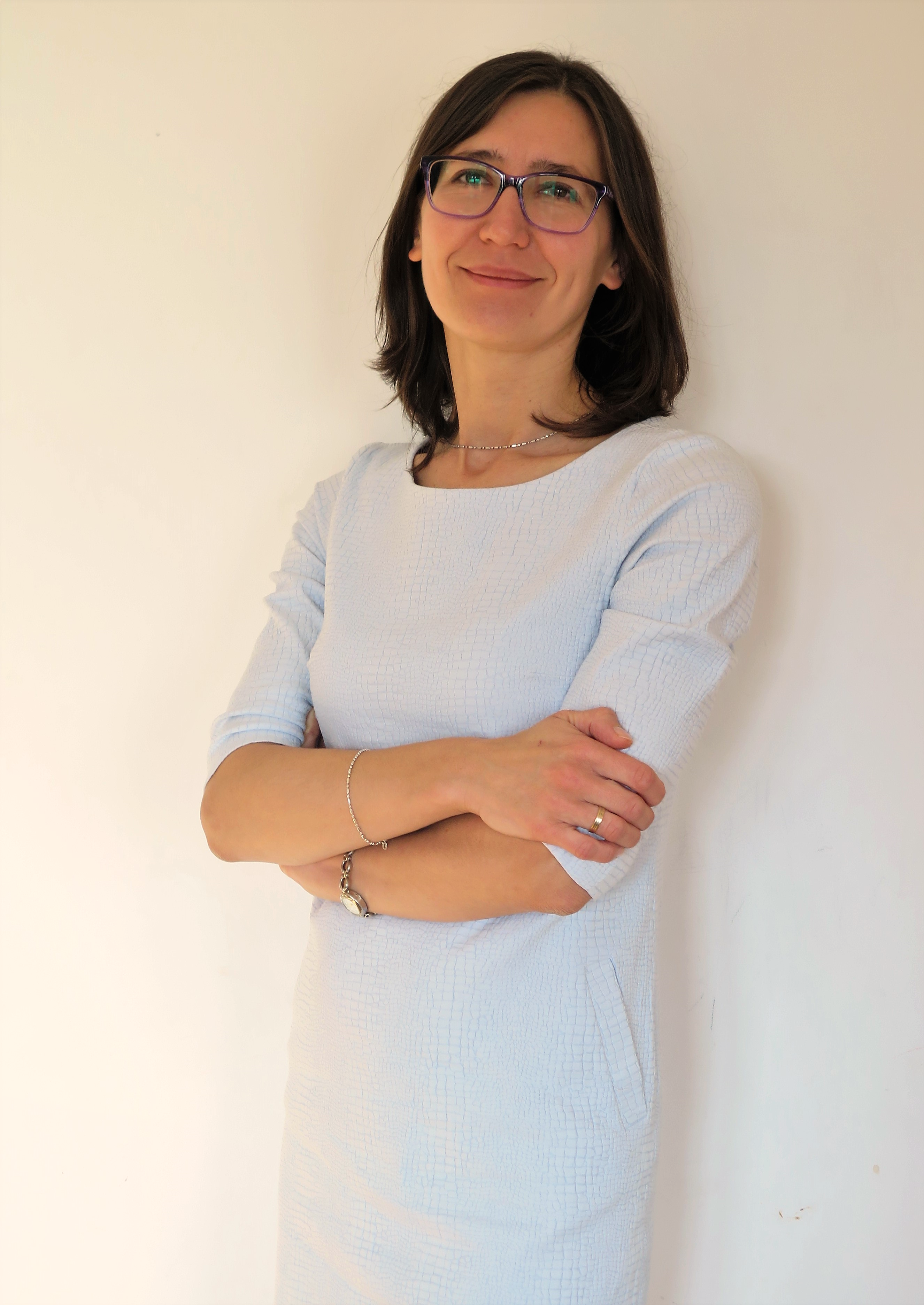 dr hab. Agnieszka Andrychowicz-Trojanowska – assistant professor at the Institute of Specialized and Intercultural Communication, Faculty of Applied Linguistics at the University of Warsaw.
Degrees:
2019 – postdoctoral degree in linguistics (habilitation) on the basis of "Podręczniki glottodydaktyczne. Struktura – funkcja – potencjał w świetle badań okulograficznych" [Glottodidactic textbooks. Structure – function – potential in the eye tracking research] (2018) [see], University of Warsaw
2008 – PhD in linguistics, University of Warsaw
2003 – MA in linguistics, University of Warsaw
2003 – BA in European integration studies, University of Warsaw
Research interests
– foreign language didactics,
– teaching English and Russian as a foreign language,
– eye tracking and its use in linguistics and foreign language didactics,
– translation studies (audiovisual translations, written translations etc.),
– experimental linguistics.
Research projects:
– Kształtowanie kompetencji językowych u uczniów z dysleksją rozwojową [Developing language competences in secondary school students with developmental dyslexia] (2018, financed by the Ministry of Science and Higher Education),
– Uwaga wzrokowa ucznia szkoły średniej w pracy z podręcznikiem do nauki języka angielskiego [Visual attention of secondary school students working with a textbook of English] (since 2016),
– Lingwistyczne studium nad tekstem z punktu widzenia trudności percepcyjnych ucznia szkoły średniej [Linguistic studies on text from the point of view of perceptual difficulties of a secondary school student] (2014-2015),
– Asymetrie rodzajowo-płciowe. Analiza komparatywna na materiale języka angielskiego, polskiego i rosyjskiego [Gender and sex asymmetries. A comparative analysis on the basis of the English, Polish and Russian languages] (2011-2013).
Other:
– member of the Board of Polskie Towarzystwo Lingwistyki Stosowanej [Polish Association of Applied Linguistics],
– member of Polskie Towarzystwo Neofilologiczne [Polish Association of Modern Languages],
– teacher of English in the secondary school.